DNSSEC Checker Browser Extension
The DNSSEC browser extension automatically checks if DNSSEC is available on the current domain.
Download for Chrome Download for Firefox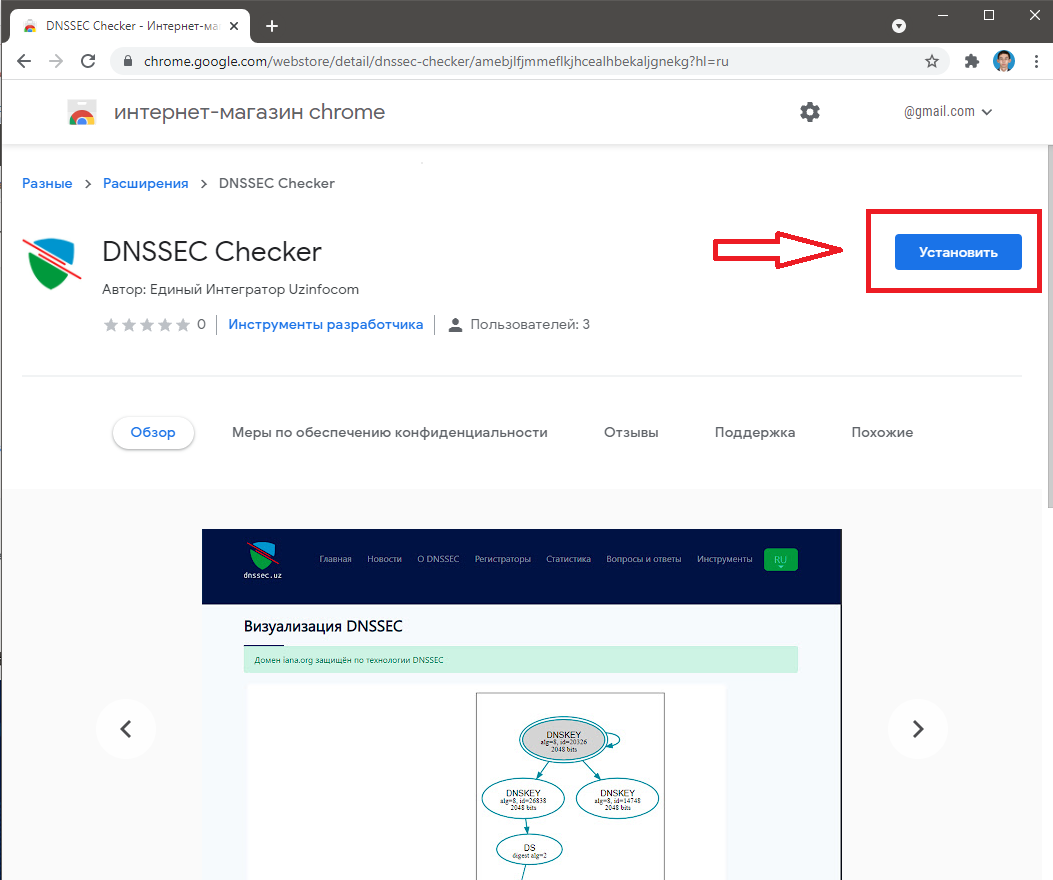 After that, the DNSSEC Checker extension will appear in the browser extensions panel. If necessary, pin the extension to the main browser panel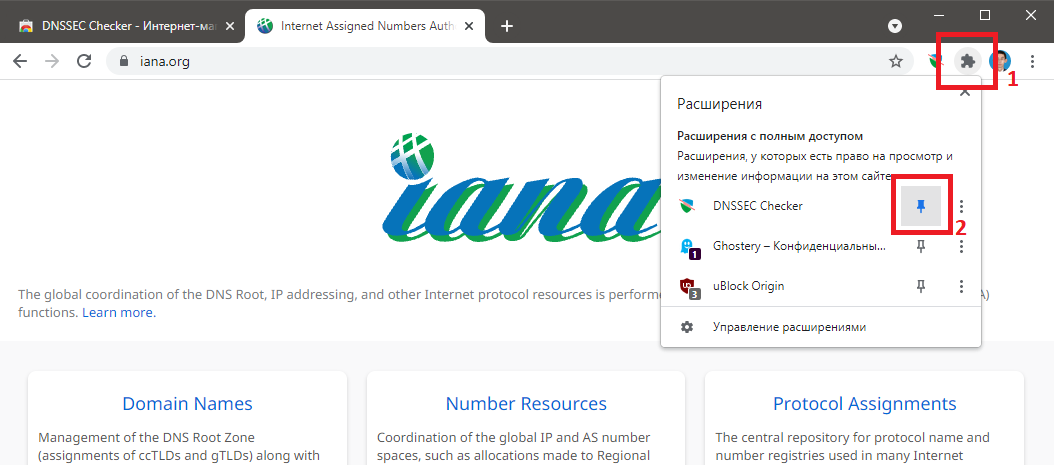 If the domain is protected using DNSSEC technology, the extension icon will change to green, otherwise the icon will be gray.